Leaders We Need Today: Learning from Great American Leaders
One of the challenges organization Leaders face is how to ensure that you're the Leader you need to be for today's business needs. Senior Account Executive, Jamie Lane, shares how she gained a fresh perspective on four of America's great historical figures, pointing to this paradox: the differences in their leadership roles are actually the common thread among them.

Read on to see what Jamie believes is the lesson our business Leaders can learn from these forefathers about meeting today's unique organizational needs.
I just returned from a trip to Mt. Rushmore in South Dakota – one of those bucket list trips! There, carved out of the mountain, are the sculpted heads of four of our country's great leaders. I have always known that Mt. Rushmore existed, and I had seen the pictures. But the visit to the site was more than just looking at the sculpted mountain – it was also a history lesson. And as history often does, it created an opportunity to learn from the past and reflect on what it means for us today and tomorrow.
As I stood there looking at Mt. Rushmore, I wondered, "Why were these four presidents chosen to be sculpted when our 30th president, Calvin Coolidge, was in office?" As I watched the film and read the literature, I learned that the sculptor selected these four different types of presidents because each of them was the right leader for their time.
They all brought the leadership qualities that were required of them to take bold action and create a future for the United States.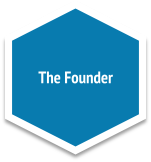 George Washington
George Washington was a natural first choice. He built a cohesive force that won our independence. During his two terms as our first President, he laid the foundation for our democracy.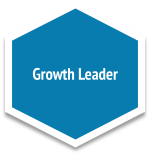 Thomas Jefferson
Our Third President, Thomas Jefferson, a principal author of the Declaration of Independence, led the purchase of the Louisiana Territory, which doubled the size of the United States, adding all or part of 15 states.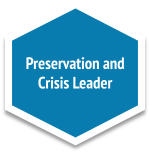 Abraham Lincoln
Abraham Lincoln, our 16th President, devoted his presidency to ending the Civil War and ending slavery and restoring the Union. He led our nation through the country's greatest moral, cultural, constitutional, and political crisis.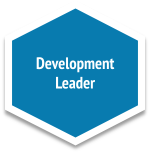 Theodore Roosevelt
Theodore Roosevelt led the country though rapid economic growth at the beginning of the 20th century. He negotiated the construction of the Panama Canal, which linked the east and the west.
Leadership isn't a fixed mindset or a definition, it is defined by the times.  
But all these leaders had one thing in common: they were all guided by a purpose, values, and a vision for the future.
Ask yourself, "What kind of Leader am I? What kind of Leader does my organization need now?"
Leaders need to evolve and grow, but just like the four greats carved into Mt. Rushmore, every Leader today must be guided by a purpose, values, and a vision.
It's important that Leaders communicate their organization's purpose and live their values.  Employees are yearning for belonging and purpose. They need to be accepted for who they are and appreciated for their strengths and difference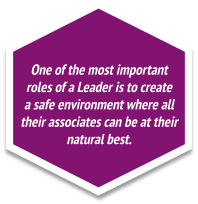 Help yourself or your organization's leaders adapt to the role they need to play. Good leaders at all levels know they need to continue to learn, grow, and adapt. To accomplish this, leaders must be self-aware and, if needed, be willing to do the hard work of changing their behaviors.
Leaders need to feel safe and be vulnerable as they discover new ways of leading. They need the right environment in which to practice, receive feedback, and reinforcement as they develop new skills.
This is where Leaders need support either from someone inside the company who can dedicate some time to them or from an external coach.
Be the Leader you need to be for today, and help those at all levels. Be a Leader for today, not for 10 years ago or even two years ago.   
Be the right Leader for OUR TIMES.
Contact us at: sales@coachingrightnow.com – we look forward to helping!