Your company and your leaders are unique & multi-dimensional.
Your leadership development should be, too.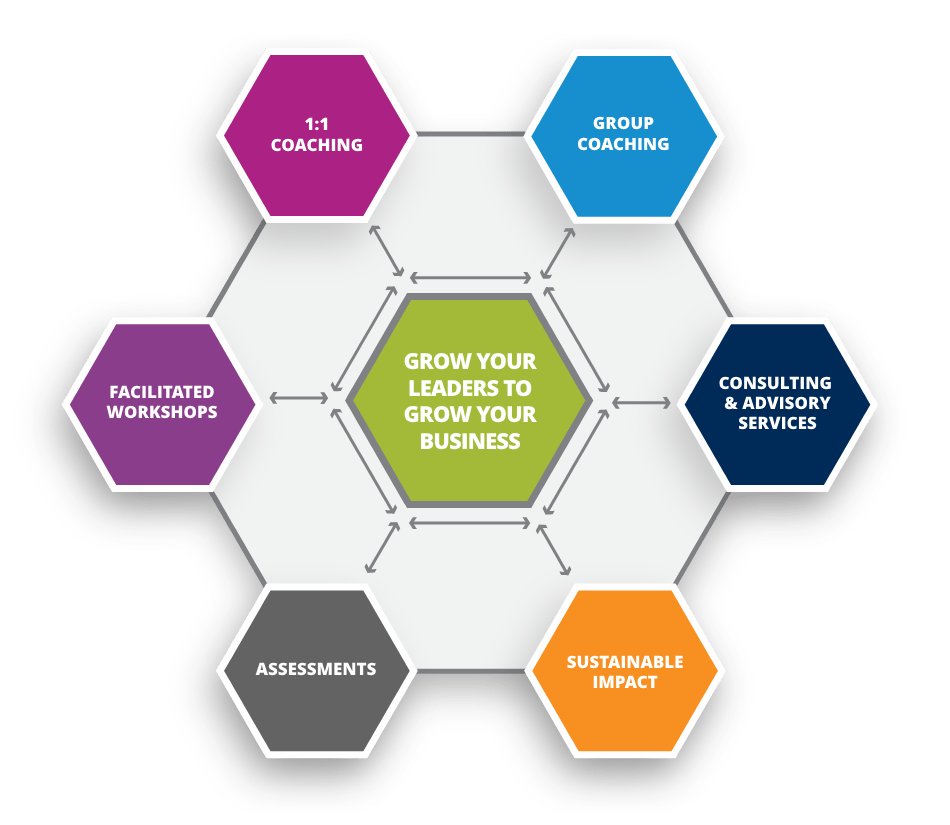 Optimized for Results.
Get the results you need with our holistic and fully customizable solutions.
Whether you're a leader in manufacturing or technology, a middle market business, or a multinational brand, we work with you to design the best possible solution for your organization that will meet your exact needs and achieve maximum results.
Focusing on each individual's unique needs and goals to grow as a leader by working with an experienced Business Leadership Coach (selected by the individual) provides leaders with valuable guidance, accelerated growth, thought partnership, and practical accountability.
Guiding group discussions about significant issues and reinforcing previous skills training and learning principles, a trained coach helps group members understand the challenges others are experiencing, encourages positive input and healthy group debate to improve relationships, and reaches desired outcomes that group members can apply to their jobs.
Consulting & Advisory Services
Building a framework linked to corporate goals and strategies identifies impactful leadership development activities, such as talent management processes, leadership competencies, skill gaps, assessments, succession planning, and performance improvement.
Providing organizations with ongoing reinforcement further strengthens and deepens leadership and coaching skills, supports internal champions, and builds a dynamic culture of learning, coaching, leadership, and continuous improvement.
Applying assessment tools by trained coaches that identify each leader's competencies, strengths, weaknesses, and behavioral tendencies significantly increases leader self-awareness and provides a beneficial framework for leadership development.
Learning new leadership skills in a facilitated workshop environment helps leaders become proficient in essential skills such as foundations of leadership, giving and receiving feedback, having meaningful conversations, developing a coaching leadership style, influencing others, team building, and delegation.