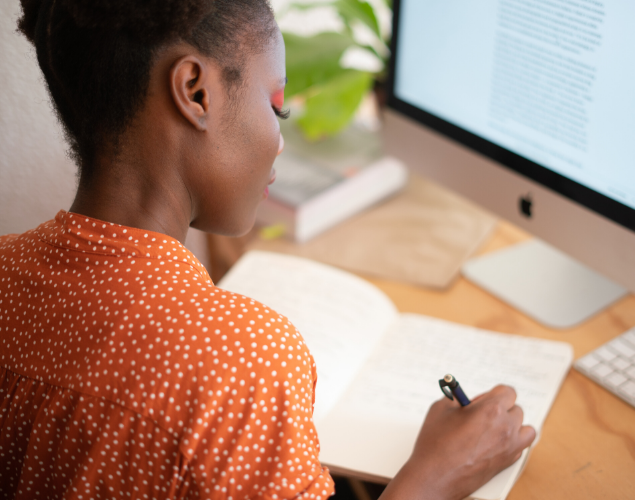 What your employees NEED now – and What to DO about it
What your employees want and expect from the workplace hasn't changed. What makes effective leadership hasn't changed – but our work world has dramatically changed in just a few short weeks.
Every aspect of well-being is challenged right now
Every aspect of well-being is under siege right now. People are concerned they will take a financial hit, or worse, lose their job. They find it difficult to see company investment in their careers and their future. And both their personal and workplace social connections have been dramatically constrained. Many venues for staying physically fit have been shut off, worries of the spread of the Coronavirus prevail, and a feeling of isolation is the experience of many…
Pay attention to the well-being of your employees
Now, more than ever, it is important to pay attention to the well-being of your employees. Well-being is the integration of several facets of life, including our love for what we do each day, the quality of our relationships, the security of our finances, the vibrancy of our physical health, and the pride we take in what we have contributed to our communities.
A sense of well-being is an inside job – it is a subjective emotional state that provides an enthusiasm for life and a feeling of being actively engaged at work and in the world. When all (or most) of these facets are working together, well-being can be framed as business psychologist Shawn Achor described it: "the joy we feel striving after our potential."
The most significant way that fostering well-being will impact your organization's business results is through Employee Engagement.
Signs of the challenge to engage (disengagement) during this crisis
For many Core Leaders and their teams, high levels of stress are almost becoming a norm. Stress triggers a fight or flight response, which narrows our thinking and makes creativity, productivity, and innovation almost impossible.
For your Core Leaders and employees who are continuing to work, specifically virtually, the challenges to being engaged seem to mount daily:
Not having a place in the home to dedicate to a workspace – sharing space with children, partner, or even working in the general living area;
Having children at home who need support and care in their new experience with distance learning, or home child care;
Not having the energy or motivation to set a work routine to fit the new norm – getting up in the morning, shower, dress, breakfast, and starting the workday;
Feeling the loss of the social interaction of the workplace;
Difficulty concentrating because of worries, following news feeds, and other distractions; and
Struggling to know how our Leaders will know we are doing a good job.
There are practical actions to take to support well-being and increase engagement
Be clear about company policies regarding work from home protocols – make sure everyone has access to them and understands them.

Think broadly about how your Core Leaders are addressing the challenges. Are they taking beneficial PTO? Do they think they have to work on days off? Be clear about expectations.

Set your Core Leaders up for success – help them understand the challenges and best practices, the support, and the tools to effectively lead virtually.

Set up mentoring and coaching programs to support your Core Leaders.

Put in place access to technology to enable connection (formal and informal), and to manage productivity and accountability.

Establish clear, consistent, and frequent lines of communication to and from all levels in the organization. Acknowledge challenges. Let employees know what you know (and what you don't know). Ensure your organization is connected and thrives.

Push decision making to the lowest levels – empowering all levels in the organization.

Check in with employees and their Core Leaders. Consider initiating pulse surveys specifically targeted at engagement levels during this time of crisis.
Indeed, COVID-19 is an unprecedented global crisis. Your employees need advocacy, appreciation, and support. Addressing their well-being from all perspectives in this time of high stress, ambiguity, and uncertainty pays off in a positive reputation for your company, happier, more engaged employees, and higher productivity.
Let us know if this blog was helpful to you. If we can help your organization, Core Leaders and/or employees strategize through this moment, reach out to Coaching Right Now.