Your Core Leaders: Who Are They and How Can You Retain Them Through Today's Challenges?
With today's challenges of leading in a hybrid work space, and with approximately 40% of employees considering a new job, there has never been a more important time than now to invest in your Core Leaders.
This weekend we met up for lunch with family in Lexington, KY, at MOD Pizza. From the moment we entered the restaurant, we were greeted with everything you would want – lots of fresh options, prompt attention, clean environment, and the yummy smells of wood-burning oven baked pizza. With 9 of us in our group, I'll admit I was a bit apprehensive about how this would go as each person had to select their own ingredients for their individual pizza, get their drink, find a seat, and wait for the pizzas to bake.
I love studying business models and seeing how various leadership practices impact customer satisfaction. MOD Pizza has plenty of technology in place to make amazing pizzas, they have great process for moving customers through making selections, but what really wowed me was the way the team worked together to deliver. Lots of smiles, we felt cared for, and I have no idea who the boss was! The team flexed and morphed all through our visit taking care of customers, the facilities, prepping ingredients, and always seeming to be in lockstep with each other.
At Coaching Right Now, we think about these types of leaders as Core Leaders.
Who are your Core Leaders?
They are those individual contributors, supervisors, managers, and executives whose attitude, energy, influence, and contribution are foundational to the strength, culture, and health of your organization.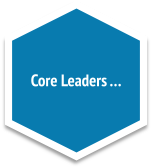 Have high potential to make a strong, positive impact
Are motivated, valued, and trusted
Are the role models of culture and investing in them has a multiplier effect
Think about the role of Core Leaders like the "core" muscles in the body. The core stabilizes our body, letting us move in any direction while maintaining balance. Having a strong core supports the body and prevents falls allowing our body to function properly and perform at its best! Neglecting the core leads to loss of strength, balance, and flexibility.
Neglecting the development of Core Leaders leaves them unprepared and off-balance when they need to be strong and flexible. And just like strong core muscles aren't built in one trip to the gym, your Core Leaders need more than a class or workshop.
The journey for your Core Leaders is one of ongoing self-awareness and skill development. It's a personal journey that should be tailored specifically to their unique talents and goals. It needs to be relevant to their work, have purpose, and contribute to the organization's success.
In today's unpredictable world, your Core Leaders need to make sound decisions, to pivot quickly to changing circumstances, and to keep their teams motivated, engaged, and performing.
Who better in this hybrid-work environment than Core Leaders to know what their teams need? But are they ready to face the complexity of today's challenges?
We have found that there are 4 areas that are critical to the development of Core Leaders: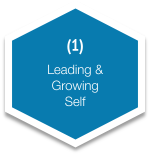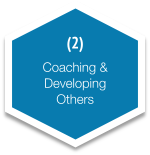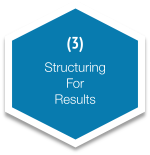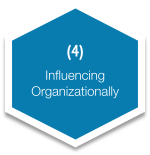 The journey is most impactful when guided by a coach or mentor, one who has the leadership experience and the tools to make the journey personal and meaningful.
Having worked with thousands of Core Leaders around the globe over the past 10 years, we have learned that an investment in developing and strengthening Core Leaders delivers a high return in several ways:
Improved performance of the individual and those they lead and influence
Greater employee retention and engagement
Better organizational strategic alignment.
Faster cascade of change objectives
As you consider how to best retain your people during this volatile time, refocus your leadership development strategy on your Core Leaders.
Interested to learn more? Contact us at: sales@coachingrightnow.com – we look forward to helping!