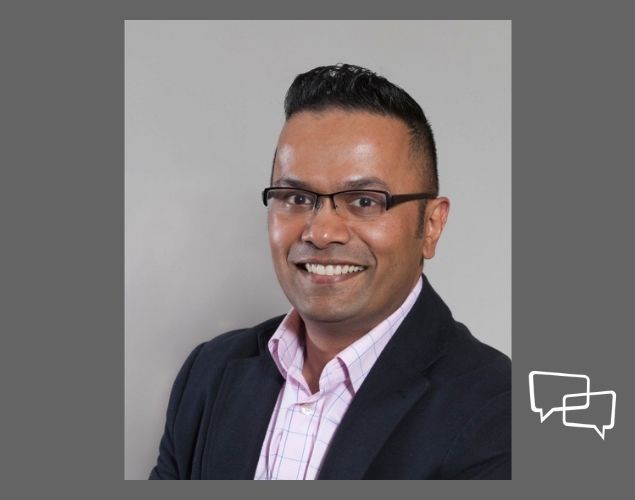 Coaching Right Now Selects Dr. Jim Kanichirayil as Director of New Business Development
Chicago, IL. June 22, 2021 – Coaching Right Now (CRN) is pleased to announce that Dr. Jim Kanichirayil has joined the Coaching Right Now team as the Director of New Business Development effective immediately.
Jim, who holds an Ed.D in Ethical Organizational Leadership, brings more than 20 years of sales and business development experience to the organization.
With an energy for making an impact on Leaders, Jim not only exudes CRN's values of authenticity and curiosity, he's also passionate about employee selection, training, development, and retention.
"Jim is an experienced leader with a history of consistently delivering results," says Kathy Houde, CEO of Coaching Right Now. "He is responsible for new business areas, including exploring partnership opportunities and introducing Coaching Right Now to new customers. We are so pleased to have him join the team."
---
About Coaching Right Now
Coaching Right Now is a leading global learning and development organization that helps companies solve organizational challenges created by growth in their business, disruption in their industry, or inevitable change.
Committed to delivering solutions that improve an organization's overall business performance, Coaching Right Now offers five flagship programs centered around fostering team resilience, and developing the competencies of an organization's key Leaders. However, they frequently build custom programs for organizations looking for more tailored programming.
The CRN team genuinely cares about the relationships they build and understands that kindness and authenticity are fundamental keys to a successful partnership.
Coaching Right Now's ultimate objective is to help clients in developing their key talent to improve the employee experience, create an even more inclusive company culture, and ultimately improve business performance.
Media Contact:
Ashley Clark:  Ashley@coachingrightnow.com
Director of Strategic Marketing, Coaching Right Now (312) 620-2017